DMZ
Many years of experience in the industry strengthened the idea of founding a production agency and manual finishing with end-to-end service completely from one source.
From consulting and brainstorming to printing and production, including manual finishing, right through to delivery. In 1992, with vision and commitment, Klaus Zürn founded what was then Direkt Marketing Zürn e. K. - today DMZ GmbH & Co. KG.
It became apparent early on that complete solutions were being sought in the direct marketing sector.
In the field of manual assembly, our customers benefit from our production site in the Czech Republic, where we are a high-performance partner offering economical solutions even for large quantities.
History
DMZ has been a strong partner for cosmetics and pharmaceutical manufacturers as well as mail order companies, publishers and advertising agencies in manual packaging and direct marketing campaigns for over 30 years.
01 / 1992
Founding
Klaus Zürn founded DMZ (Direkt Marketing Zürn), the still owner-managed production agency for manual packaging, gimmicks, competitions and give-aways.
06 / 1992
First Location in the Czech Republic
The establishment of our own production facility in the Czech Republic guarantees carefully executed manual assembly. Our employees handle even large quantities in a short time.
06 / 1996
Far East
The Far East comes closer: By involving a high-performance partner with a printing plant in Hong Kong and a production facility in China, DMZ is also expanding its high quality standards in the global market.
07 / 2006
New Address
A new best address: relocation to new office premises in the Rommelmühle, Bietigheim-Bissingen to accommodate a growing number of customers and an increasing work volume.
01 / 2014
DMZ GmbH & Co. KG
Renaming of Direkt Marketing Zürn e.K. to DMZ GmbH & Co. KG. Appointment of the two managing directors Klaus and Daniel Zürn.
01 / 2017
25 Years of DMZ
25 years of highest quality. 25 years of satisfied and loyal customers.
We would like to thank you for the trust you have placed in us.
08 / 2020
Renovation of our production site in Czech Republic
In order to meet the growing demands of us and our customers, we have continued to expand our location in the Czech Republic. Most recently, 3 new fully air-conditioned workrooms were built.
Customers
We support clients across different industries. We would be happy to explain to you in a personal meeting which projects we have already developed and implemented for our customers and where we can offer you solutions.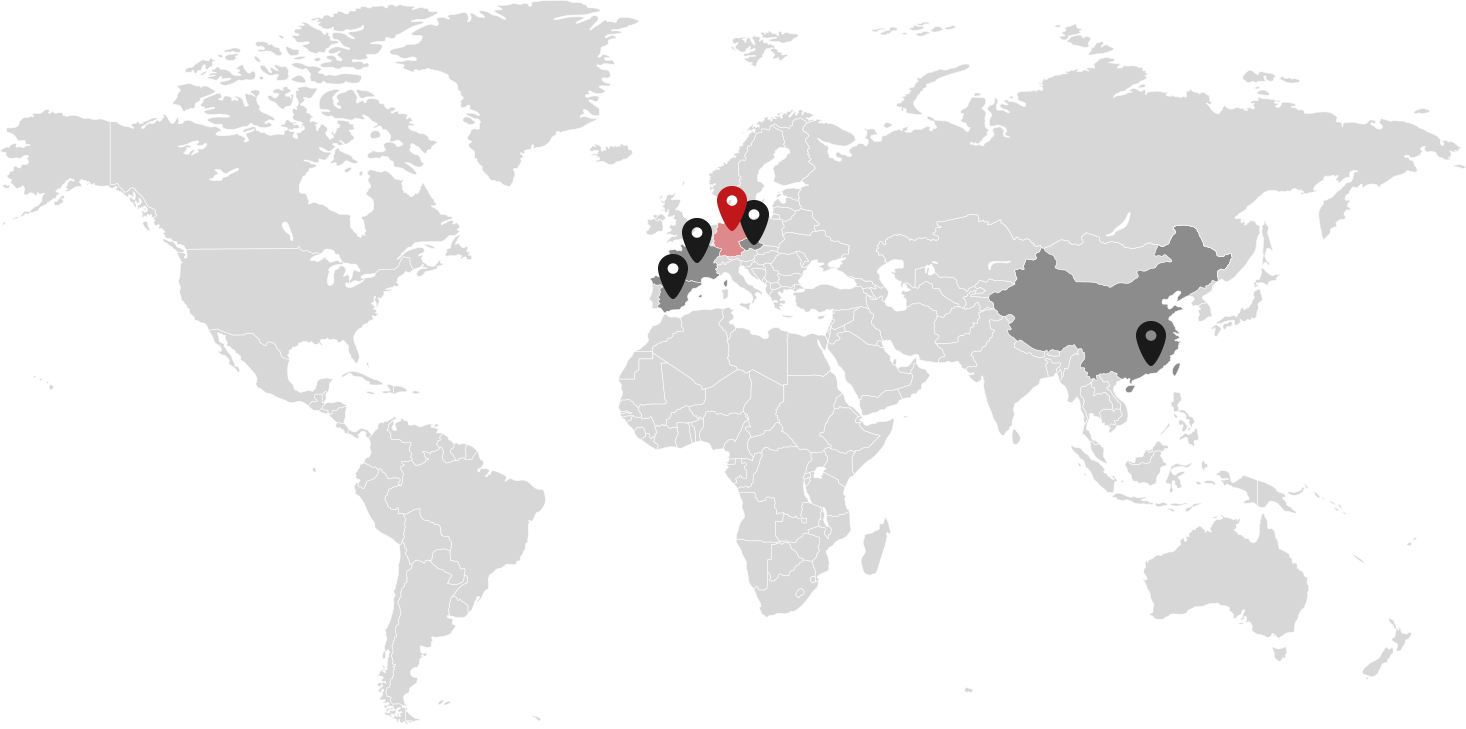 The Rommelmühle
Until 1995, the Rommelmühle in Bietigheim-Bissingen an der Enz was the largest flour mill in southern Germany. Today it is a shopping centre for ecological products, a workplace and part of a sustainable residential area for several hundred people.
The Rommelmühle is a highly visible, very distinctive building that shapes the townscape.
Facilities
Our offices in the Rommelmühle in Bietigheim-Bissingen are ideally suited to continue to meet the growing number of customers and tasks.
Trade Fairs
We are pleased to advise our customers and interested parties at our booth. We are looking forward to your visit.
Right in the middle
It is important to us to create an open and friendly working environment. In small teams in rooms flooded with light, this can be optimally combined.